Roof Guide - Carpentry Calc
ROOFING, FRAMING & STAIRS CALCULATOR
Roof Dimensions - Rafter, Hips
No complex steps to remember! Metric and Imperial
Pitching Plate Heights Vary
Roof when pitching heights are different - eg Bulkhead
Roof Angles
Roof Cut Angles (Including Compound Mitre & Template)
Stud Walls
Stud Wall Quantity/Estimates
Decking Calculator / Estimator
Setout, Material Estimator & Costings
Decking Stump List
Summary materials, setout
Setout
Calculate Setout Spacings (Equal, Fixed and Maximum)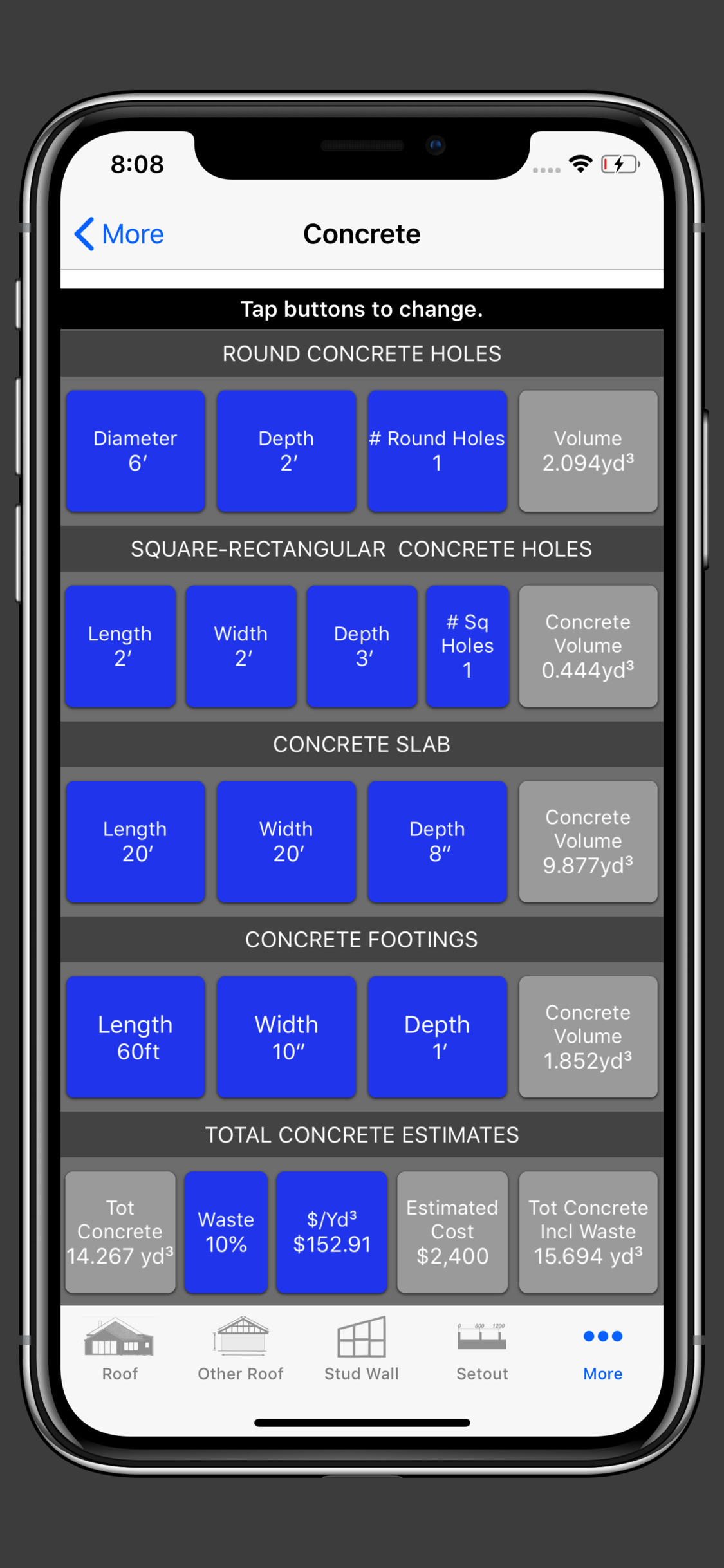 Concrete Estimator
Stair Calculator
Stair Restrictions
Set Simultaneous Restrictions On Stairs.
Converter
Quick Convert Length, Area, Volume
Simple Calculator
Add Subtract in feet, inches & fractions. Simple trig functions and tape.
List Creepers /Jack Rafters (US)
List Lengths with options.
Stud Wall Summary
List Stud Wall Details Lengths and Totals. - email, message or print
Set Out Listing
SETTINGS
Bottom Plate Stud Positions
Top Plate Stud Positions
Stud Lengths Long Point
​
For roof & framing master carpenters, contractors and builders.
All of the features of RoofCalc and StairCalc.
​
​
Latest Versions require IOS11.0 or later.
For iPhones & iPads, including Xs, XsMax and iPad Pro.
​
Earlier versions exist but features depend on IOS version.